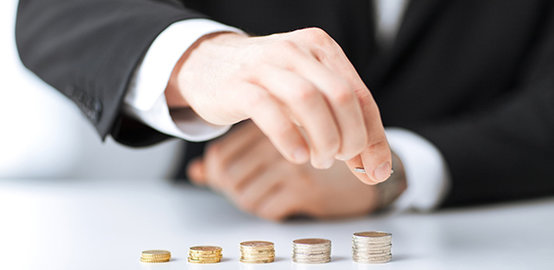 Make Your Money Work For You!
For hassle free savings our time deposit accounts provide you with a wide choice of options to suit your every need.

All you have to do is decide the term, the currency and the amount.
Super Account

Our Super Account is available for investments of a minimum of 250,000 TL or currency equivalent. It is an annual account and may be opened in hard currencies like Turkish Lira, Dollar, Euro, Sterling, Australian Dollar, Canadian Dollar, Japanese Yen and Swiss Franc. All accrued interest will be applied to the account at the end of the 12 months.

During the twelve month period, the customer is permitted to change their funds between currencies whenever they wish without forfeiting the accrued interest. The accrued interest will be credited to the account at the end of the year then 7 days written notice is required in order to withdraw the funds.
Platin Account - Guaranteed Return On Your Investment
If you are looking for a guaranteed return for your investment then this is the product for you.

This product is a Turkish Lira product and is available for mid to long term investments only, during the term of the investment you are unable to access the account in any circumstances. This account is available for accounts with a minimum balance of 100,000 Turkish Lira.

The nature of the platinum account is as follows.

For details of the terms and conditions of this account please visit any of our branches.
Deposit Account With Interim Payment
A new savings account designed for medium to long term investors who do not want their investment to be subject to fluctuations in the interest rate.

This new Savings Account has been designed with your needs in mind; invest your capital for a longer term with a set interest rate guaranteed for the term, whilst having access to the interest on a periodic basis to cover those regular expenses you incur.
YES now you really can have your cake and eat it!!
Benefits:
Capital investment for up to 2 years, combining the advantages of medium to long term investments.
Available in Turkish Lira, Euro, USD and GBP
Investment for either 1 or 2 years with periodic interest payment available, choose from monthly, quarterly or even bi-annual payments dependent on your requirements. Use the interest in the same way as a salary or pension payment.
Automatic transfer of the guaranteed interest into your current account on your selected date.
Withdraw the interest in cash or use it for other banking transactions.
If you have to break the term of the investment for whatever reason then your account is subject to charges on the interest already paid out.
For full details of this account please call into your nearest branch or contact our Telephone Banking on 444 4 444