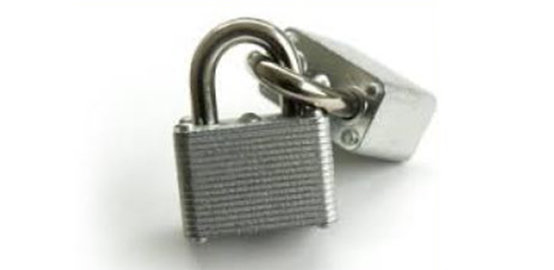 SmartCard Security and Support
Protecting your accounts is a top priority of us. We are committed to ensuring complete safety of your SmartCards.

If you haven't got your SmartCard PIN or can't remember one that was issued to you, SMS to 4440 and easily request new PIN. Your SmardCard PIN is just an SMS away.
Fraud Prevention Guide
Altered / Counterfeited Cards
Altered credit cards are credit cards that have been illegally changed to reflect new cardholder information, number and expiration dates.
There are several ways that merchant account holders can defect false cards.
The card numbers must be clear and uniform in size and must appear on one line.
Treat your credit card bill like your checking account – reconcile it monthly.
Save your receipts so you can compare them with your monthly bills.
There are many different types of credit card fraud, but at its simplest, it's when someone obtains your credit card details and make transactions on your card without you knowing.
Always take your receipts when using ATM or POS location.
Regularly review activity of your bank statement for any potential unauthorized transactions.
Telephone / Mail Order Fraud
Unfortunately shopping on the internet, via telephone or mail order is also the ways that criminals can commit card fraud.
Service providers should get a signed authoriztion on payment slips and invoices.
Use care to prevent anyone seeing PIN being entered and never lend the card to anybody. Never share any personal or banking info with anyone, including bank staff. Immediatly report the loss, theft or unauthorised use of card to our bank.
Fraud Prevention Guide for Merchants
Merchants are required to ensure to their best abilities that credit card and debit cards used for payments at their stores are valid and used by their legitimate cardholders.
Credit card fraud is something that can never be completely eliminated, but rather something that must be managed.
Here the security features for merchants should look out for to verify SmartCrad authenticity.
Account Number Format
İktisatbank SmardCard numbers begin with the number '5' and have a length of 16 digits. Account number on front and back of the SmartCard should be clearly embossed and evenly spaced.
Hologram
Check the SmartCard hologram sticker on the front of the card.
Magnetic Strip
Some theives fail to coordinate the magnetic strip data with the data front of the card.
Signature Strip
Credit cards must have a signed signature panel. Ask for ID and check the name and signature are matches the one of the card.
Expiry Date
Check the card has a valid expiration date and note how long it's valid.
Know the New Card Designs
Unembossed MasterCard – cards like other MasterCards with other one difference: the card is 'flat', as all account information is printed rather than embossed with raised letters and numbers. All other features and benefits that you may be familiar with from traditional cards remain same.
Authorized Credit Card Users
At all time, the onus is on you to verify the purchaser is the genuine cardholder. If your customer behaves in a suspicious manner, remember that it is better to lose a sale than to lose the sale and proceeds.
3D Secure - Secured Online Shopping
3D Secure – is a tool available to SmartCard holders which protects your cards against unathorised use. 3D Secure enables you verify that you are actual cardholder in a similar way to keying in a PIN at the Point of Sale.
Minimise the risk of chargebacks by becoming aware of how and why they occur.
Register for Verified by Visa or MasterCard Secure Code which will ensure security when shopping.
When you shopping online, you'll always receive a one-time PIN (OTP) via SMS or email authorise your transaction.
Online shopping with İktisatbank SmartCard is convinient, quick and secure, you can take extra precuations to protect your data and info.
What is Chip & PIN?
Chip & PIN credit cards provides you enhanced security for all your financial transactions, in line with the best global practices on security of transactions. A pin is encrypted on the chip which is only known to the cardholder.
How will the chip& PIN work?
The merchant inserts your card at a PIN enabled POS terminal
He enters the transactions amount
The machine promts for a PIN to be entered by you
You enter your Credit card ATM PIN (4 digits) in the machine
On entering the correct PIN the transaction is confirmed and complete.
Mail/telephone orders (MOTO)
Shopping online is becoming more prevalent day by day, many our customers still prefer to place an order over the phone. MOTO transactions are performed over the internet using a 'virtual' terminal with the customer either being on the end of the phone or having submitted their credit/debit card details via a mail order.
Credit Cards are an important part of everyday life. There are a few things you should know about credit card in your wallet.

How do i use my credit card?
To avoid interest, late fees and poor credit scores, you should pay your bill on time and monitor your monthly statement. Paying your bill and monitoring statement on time are important things you should be doing.

How many credit cards should i have?
Have as many as you want, as long as you're able to pay off each card in full, either on time or early, every month.

Can I use one credit card to pay off another?
Paying off one credit card with another one is not be as simple as swipping your card at the store. Before you choose any options, decide whether you can afford the rates and fees. Your best option might be to ask an advice from bank. Also, İktisatbank Personal Loans can help in meeting your unexpected expenses.

What is the ınstalment payment with credit card and how it works?
An instalment payment plan could be easy way to spread the cost of purchases. You get to choose your preffered end date, the equal monthly payment amount and fee, so you will know exactly when it will be done.
Before purchasing, mention to the İktisatbank participating merchants that you will be instal the purchase amount and choose the term disered.
The purchase amount will be charged in full to your Credit Card account and it will be progressively reduced upon each instalment paid over the payment plan.

How do I earn reward point?
You can earn points by simply using your SmartCard Credit card for purchases over SmartPOS machines.

How do I avail of cash advance?
In addition to charging purchases, your SmartCard Credit card permits you to get ready – just about anywhere you need it. Maximum amount that can be availed: Depends on the cash advance limit and available credit limit on your account.
Cash advances show up your monthly statement along with your purchases. For every cash advance transactions you make with your credit card, the bank will charge a fee of the withdrawn amount.

Why credit card pın creation is important?
You are required to use your PIN when making a retail purchases. The PIN you create will be your uniuqe secret number that is only known to you.

Can I use my SmartCard credit card for purchases on the internet?
You can make online purchases with your SmartCard. View your current balance, credit limit, amount avaliable to spend, minimum payment and payment due date. By calling to our Customer service helpline +90(392)444-4444 you can update your GSM number in order to get OTP for your secure online purchases.

How can I upgrade my credit card?
If you own credit card, consider upgrading it to more prestigious card, there are requirements to be met when applying for card upgrade. You must have stellar credit history and meet the minimum income requirement at the time of application. You can apply to upgrade your credit card online, or via Telephone banking on +90(392)444-4444.

Can I use my SmartCard overseaes?
Yes, your SmartCard credit card are safe and easy way to pay all over the world.
Before your travelling, update your contact details with us, so that we can get in touch with you easily.
If you make purchase or withdraw cash abroad using local currency, the transaction and the non-turkish lira transaction fee are converted into turkish lira using the payment scheme's exchange rate on that day.

What if my credit card is stolen or lost?
If your card is lost or stolen, you should immediatly report this to +90(392)444-4444. You wan't be liable for any unauthorized purchases or withdrawals from your account when you notify İktisatbank promtly.

When can a bank cancel my credit card?
A bank can cancel your credit card if you fail to uphold your end of the bargain. Paying late (not at all), going over credit limit, failing to comply with your agreement or filing for bunkruptcy are legitimate grounds for closing an account.
Credit Card Statement FAQs
How can I get a copy of my credit card statement?
You can view you latest credit card statement online. You will also receive a printed statement by post each month.

When I will receive my first billing statement?
Billing period of your credit card statament is 28th of each month.

If I notified error transaction on my statement?
If you think your billing statement is wrong, or you need information about a transaction on your statement, contact us as soon as possible.

When should I make my payment?
Your payment due-date is printed on your monthly statement.

How can I pay my SmartCard Credit Card bill?
You can transfer from your current or saving account to your İktisatbank credit card account. Drop off your payment at any İktisatbank branches or make a payment at one of our ATMs.