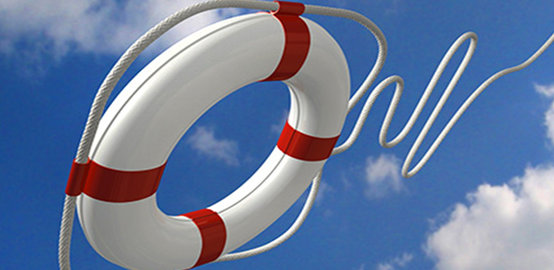 You Are in Safe Hands With İktisat Insurance
Since 2005 Cyprus İktisat Insurance has been active in the insurance sector of Northern Cyprus, becoming its leader in 2007 operating under the umbrella of Milli Reassurance.
Offering services for both individual and corporate clients İktisat Insurance provides top quality service with its young dynamic and knowledgeable team operating at all 16 İktisatbank branches. You can reach us anywhere on the island.
Products that are available from İktisat Insurance include:
Car Insurance
House Insurance
Transport of Cargo Insurance
Personal Accident Insurance
Fire & Theft Cover
Fully Comprehensive Car Insurance
Life Insurance and many more
This is a policy that all cars must have and it must be renewed every year. Third party insurance covers any damage caused to any other vehicle in an accident, it does not cover any damage caused to your own vehicle.
Every year there is a limit to the amount that can be claimed on a 3rd Party Car Insurance Policy.
Fully Comprehensive Car Insurance
This policy protects the car against fire, theft, attempted theft or any accident that the vehicle is involved in all damage is covered by the fully comprehensive policy.
In addition to the above cover, the vehicle is also covered against any bumps or scratches, lockout, terror, earthquake and flood damage. Other minor risks can also be covered by the policy.
Discounts and additional services available with comprehensive car insurance
No Claims Bonus – If you have not made a claim with your policy then upon renewal a discount will be applied to your premium.
Multi-Car Bonus – If you have more than 5 vehicles belonging to you or your company then a discount of 10% will be applied to your policies.
Cash or Stage Payment Option – If you make a one-off payment in cash then a 5% discount is applied to the premium. Alternatively you have the option to pay in 10 installments using your SmartCard.
Whether you are a home owner or a tenant, protect your assets with our comprehensive house insurance policy .

Fully Comprehensive House Insurance policy includes:
Fire, Lightning Strike, Explosion
Earthquake
Smoke
Flood or internal water damage
Storm
Hail
Aircraft impact
Vehicle impact
Landslide
Snow damage
Strike, riot, civil commotion, malicious acts and Terror
Plate Glass Breakage
* Additional cover can be added at an additional premium.
Transport of Cargo Insurance
Your transported goods will be under the guarantee of Kıbrıs İktisat Transport of Cargo Insurance for all damage that may be encountered along the way and all risks until it has arrived at its destination.
You can insure your goods with two options, wide and narrow insurance. With wide insurance your goods will be covered for all risks, the insurance will start from loading the goods onto the transport vehicle and end at the warehouse to where the goods will be transported. With narrow insurance your goods will be covered if your goods get damaged while in transit.
Wide Comprehensive
Your transported goods will be insured for all risks until it arrives at its destination.Wide insurance; is provided as "Institute Cargo Clauses" (A) or "All Risk" for road and seaway and for the airway is given as "Institute Cargo Clauses" (Air).
Narrow Comprehensive
Provides cover for any accident the transport vehicle is involved in where the goods are damaged. The insurance name changes according to the vehicle that carries the goods but the cover does not change. If the goods are transported by road the insurance name will be 'Truck Clause', by railway 'Railway Clause' and if by seaway 'Institute Cargo Clause (C)' or (Free Particular Average). With airline transportation narrow insurance in not an option.
Personal Accident Insurance
This is a yearly insurance policy protecting you against the loss of life or permanent disability due to an accident. This insurance is available to clients between the ages of 16 & 65. In addition this policy also covers you for any treatment you may require due to the accident as well as your loss of income due to the inability to return to work.

In the event of loss of life or permanent disability the policy may also cover the expenses of your dependents.

With this policy you, your family and loved ones will have peace of mind that should you have a serious accident or incur loss of life, your monthly expenditure will be covered up to the value of the insurance policy.