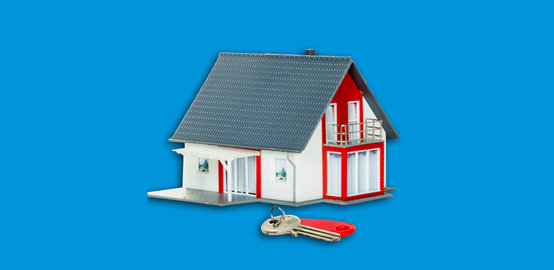 İktisatbank Mortgage
With İktisatbank Mortgage plans you get the keys to open the door of your dream.
Just choose a preferred İktisatbank Mortgage Plan to suit your needs and become an owner of a property for the same monthly instalment as paying rent.

With an İktisatbank mortgage you can easily plan your budget. Your payment plan remains the same until the end of the term, fluctuations in the market interest rates do not affect the payment plan, even if your income only increases year after year in line with inflation your repayments decrease in relation to your income.
Our multicultural foreign language speaking Team of Representatives is available to reach via our Telephone Banking on +90(392)444-4444 . Alternatively leave a message to our team with details of when it is convenient to call you and will get back to you.
Set up your own interest rate, pay partial amount towards interest payment upfront and reduce your further monthly payments.

What are the features and the benefits?
Prepaid interest, between 1% and 5% of the mortgage amount
Variable interest rate dependent on the amount of prepaid interest
You decide on the interest rate
Interest rate is being fixed for the term of the mortgage
Monthly repayments remain the same
Delayed Capital Repayment
At the set up of the mortgage delay start of the repayment for 3 months or for mortgages of over 12 months you can delay 1 monthly repayment each year.

What are the features and the benefits?
Fixed interest rate
Payment plan is amended so that the delayed instalment payment is spread equally across the remaining instalments
Delayed repayment is to customer's decision
Don't wait for your income to increase to buy a house, take advantage of the opportunities you have today
Use an option for an urgent and unexpected bill payment
With more interest rates available from us why not transfer your existing mortgage.

What are the features and the benefits?
Fixed interest rate throughout the mortgage period
More favorable interest rates than those that were applicable when you first took out the mortgage.
Earn 5% discount on all bank charges when you take out the mortgage.

What are the features and the benefits?
Fixed interest rate
Iktisat Home Insurance must be taken when the mortgage is issued
Low fee overdraft facility available for up to the same value as the mortgage.
Flexible Repayment Mortgage
Option to reduce your instalments on a flexible mortgage payment scheme;
any payment over and above the instalment payment made will be deducted from the capital amount borrowed.
So if you have an additional income or commission/bonuses payable on an ad-hoc basis every 3 or 6 months you can pay this onto your mortgage and take an advantage of lower interest payment.
In addition to all that it is commission free!

What are the features and the benefits?
Fixed interest rate
3 months after the start of the mortgage payments, make 2 extra payments per year
No commission on extra payments
By making additional instalment payments, you can lower your instalment amount, therefore reducing the amount of interest you pay.
Increase repayments and reduce the term of the Mortgage:
Don't wait to have a large income before you buy a house! Increase your payments as your income increases, with this option you can finish paying off your mortgage early.

What are the features and the benefits?
Fixed interest rate
Increased payments towards the end of the term
Customer defines when and by how much the increase will be
Without waiting for your income to increase you can take advantage of what you have available.
Mortgages available to all private customers for properties with Turkish Title or Exchange Title deeds. Mortgages are available in Turkish Lira or Currency. Applications to be made at İktisatbank branches or by completing our online Mortgage application form.

For more information about this loan, please call our Telephone Banking service on +90(392)444-4444 or visit your nearest branch.