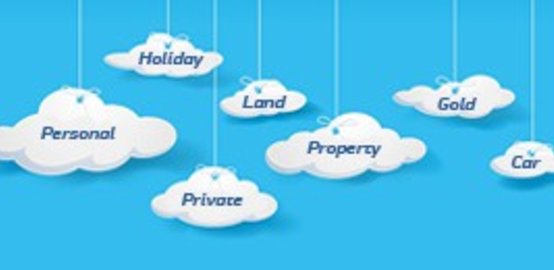 Private Loans for İktisatbank Customers
All financial needs can now be covered with North Cyprus's most advantageous loans for private customers.

Educational expenditures or purchase of a new car are not a problem anymore with our reasonable low interest rate loan programs. You get the necessary amount and pay it off with the installments in the most convenient way.

Use our Loan Calculator tool to see the total values of your credit depending on the total amount, duration and currency.
Other Type of Loans for İktisatbank Customers
Are you planning to study or have children and need to pay for their education? All you have to do is choose the school and İktisatbank will cover the costs with a low-interest education loan. This loan is available for college or university studies within the North Cyprus or abroad. Choose from monthly or quarterly repayment plans, with the option of taking a repayment.
Holiday Loan: Make Your Dream Holiday A Reality
Why not make a holiday of your dreams a reality with our holiday loan? Choose from monthly or quarterly repayment plans, with an option of taking a repayment "break". Our low-interest loan is available in both Turkish Lira and foreign currencies. All you have to do is pick your destination and decide on the budget.
İktisatbank offers special loans with flexible rates to our colleagues working in Banking sector.
All engaged couples are eligible to apply for a loan to cover expenses for the wedding of their dreams. Our wedding loan offers favorable interest rates allowing you to design your own repayment plan. Take out the loan today and defer the first repayment for 3 months. Make a one-off larger repayment within the loan duration to reduce monthly installments.
Individual Financing Loan
Do you have capital tied up in the immovable property? İktisatbank immovable property loan is available to cover the cost of home improvements, for the purchase of domestic goods or simply to meet unforeseen expenses. Borrow up to 75% of the value of your immovable property, with an option of deferred repayments.
Purchase a piece of land with our Land Loan with low interest rates terms. All you need to do is select a desired land and leave the rest to İktisatbank.
Available in both TL and foreign currencies land loans with an opportunity of up to 3 installments payment delay and flexible payment schedule are here for you.
Flexible Loan for Doctors and Dentists
İktisatbank offers a special loan for doctors and dentists, whether working in government hospitals or self-employed. Financial solution from İktisatbank is designed specifically for Doctors and Dental Practioners.
Make a larger repayment amount once a year depending on your income to ease paying out of remaining amount.
Loan for Lawyers and Their Employees
İktisatbank offers low-interest loan for lawyers and their employees registered at the Cyprus Turkish Bar Association.
İktisatbank offers low-interest rate loans for primary school, high school and university teachers in both public and private education sectors.
Special Personal Loan for Civil Servants and Pensioners
İktisatbank offers civil servants and pensioners loans for variety of purposes, including furniture, domestic goods, holidays, education and more. Advantageous terms and flexible repayment options were set up to accommodate any type of need.
Use İktisatbank's Eco Loan for energy-saving heating, sound-proofing, water insulation, solar panels, fuel-saving, gas conversion and roof insulation projects.