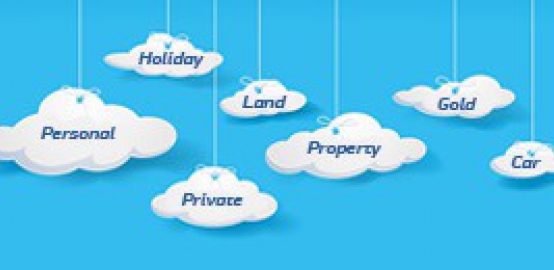 Flexible Loan Products
Our flexible loan products have been especially designed for İktisatbank's private banking customers. Details of our flexible loans are available from our website, via our Telephone Banking service or from any of our branches. You can calculate TL or foreign currency loans choosing the term via our calculating tool on our official website.
Apply for a loan online using our Internet and Mobile Banking service, via our website application form or at any of our branches.
Other Personel Loan Products
Education Loan
Do you want to return to study or have children whose education you need to pay for? All you have to do is choose the school and İktisatbank will cover the cost with a low-interest education loan. This loan is available for college or university studies both at home and abroad. Choose from monthly or quarterly repayment plans, with the option of taking a repayment.

Holiday Loan: Make Your Dream Holiday A Reality
Why not make the holiday of your dreams a reality with low-cost holiday loan? Choose from monthly or quarterly repayment plans, with the option of taking a repayment "holiday". Our low-interest loan is available in both Turkish Lira and foreign currencies. All you have to do is pick your destination and decide how much you want to spend.

Colleague Loan
İktisatbank offers special loans at flexible rates for its colleagues. Borrow up to 50.000 Turkish lira and choose from monthly or quarterly repayment plans.

Wedding Loan: Attention All Engaged Couples
All engaged couples are eligible to apply for a loan to cover the wedding of their dreams. Our wedding loan offers favourable interest rates, can be repaid over up to 12 months and allows you to design your own repayment plan. Take out the loan today and defer the first repayment for 3 months. Make a one-off larger repayment during the 12 months. The Wedding Loan payment plan is detailed in the table below. The set-up fee is just 200 Turkish Lira.

Immovable Property Loan
Do you have capital tied up in immovable property? İktisatbank immovable property loan is available to cover the cost of home improvements, for the purchase of domestic goods or simply to meet unforeseen expenses. Borrow up to 75% of the value of your immovable property, with the option of deferred repayments.

Flexible Loan for Doctors and Dentists
İktisatbank offers a special loan for doctors and dentists, whether employed by the government or self-employed. Financial solution from İktisatbank designed specifically for Doctors and Dental Practioners. The leading private sector lending bank, Kibris İktisatbank Ltd since its establishment has always concentrated on bringing innovative products to the market. As such we are pleased to present to Doctors and Dental Practioners who are either employed by the government or self employed, a Financial Solution Package.
Take out the loan now and start paying in 3 months time,
Take a 1 month or 3 month repayment holiday every year as you wish,
Make a larger repayment amount once a year,
Alternatively discuss with us a different payment plan.
TL from 1,20%, EUR from 0.55%, a maximum term of 36 months and up to 50,000 TL only 500 TL, 50,000 TL over only 750 TL set up fee, plus no need for proof of income.
Loan for Lawyers and Their Employees
İktisatbank offers low-interest loan for lawyers registered at the Cyprus Bar Associations and their employees.
Loan For Teachers
İktisatbank offers low-interest rate loans for primary school, high school and university teachers in both public and private education sectors.
Special Personal Loan for Civil Servants and Pensioners

İktisatbank offers civil servants and pensioners loans for a variety of purposes, including furniture, domestic goods, holidays, education and more. We offer an interest rate of 1.25% on loans of 10.000TL repayable up to a maximum term of 24 months and an interest rate of 0.65% on loans of up to 3.500 EUR without surety and set up fee of just 200TL.
Personal Eco Loan

Use İktisatbank's green loan for energy-saving heating, sound-proofing, water insulation, solar panel, fuel-saving, gas conversion and roof insulation projects.