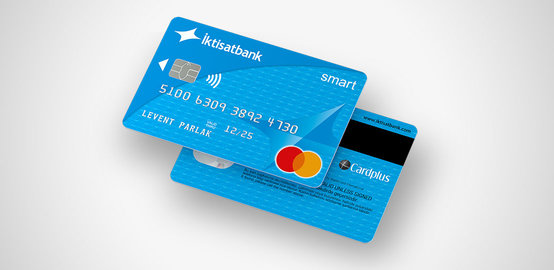 CardPlus Debit Card - A Card For Every Need
With İktisatbank CardPlus Debit Card free yourself from carrying around rolls of cash everywhere you go.
Our CardPlus debit card is more than just a card, it gives you the freedom to shop at stores without having to carry cash and it can be used all ATMs all over the world. Our CardPlus Debit Cards issued in partnership with MasterCard Worldwide

Click here to get your Debit Card Pin with SMS Banking.
CardPlus Debit Card Features
İktisatbank CardPlus Debit Cards linked to your current accounts.
Withdraw cash or pay bills with easy access to ATMs here and abroad.
You can settle your purchases/payments via POS and online anywhere in the world.
Overdraft Coverage allows you to make everyday debit transaction or withdraw cash even when your avaliable balance is not sufficient to cover the transaction.
We protect all our cards with 3D- Secure protocol.
A Guide of CardPlus Debit Card
Easy enrollment through Internet Banking, by calling +90(392)444-4444 or visiting us nearest branch.
If your card is lost or stolen, just call us at +90(392)444-4444 or visit nearest branch to request a new one.
If you want activate or change your PIN, send SMS message or log into Internet banking.