Smart Debit Card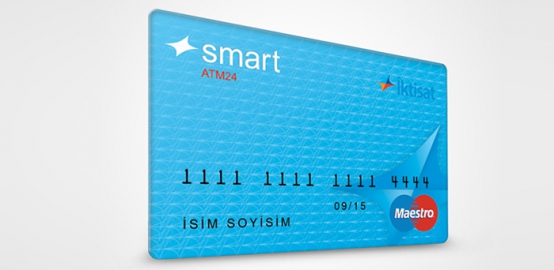 Smart Debit Card- A Card For Every Need
Use the Smart Debit Card for shopping and avoid the risk of carrying cash around with you. This card can be used worldwide not only in Northern Cyprus.
Secure shopping with your bank card
Provided you have an available balance in your account you can use your card to make purchases in any retail outlet worldwide wherever you see the MasterCard sign. If you would like to set up an overdraft facility on your account then contact your nearest branch and shop to your heart's content.
Wherever you see the 3D Secure logo you can make purchases on the internet using your Smart Debit Card. To enable a purchase to be processed on the internet a One Time PIN (OTP) will be sent to your registered mobile telephone number, you will need to enter this onto the web page to complete the purchase. For details about 3D Secure please visit our Security web pages. 
Immediate Cash with your bank card
Check your balances or withdraw cash from your current or overdraft account at all İktisatbank ATMs as well as all worldwide ATMs displaying the MasterCard symbol. The daily limit for cash withdrawals is 3.000 TL or currency equivalent. 
There is no charge for the Smart Debit Card.
Obtaining a PIN for your bank card has never been easier
To obtain a PIN for your Smart Debit Card use the mobile telephone that is registered with İktisatbank, send an SMS to 4440 (+90 548 888 44 40 from overseas) quoting SIFRE then a blank space then your choice of four digit PIN a blank space and the last four digits of your Smart Debit Card. EXAMPLE: SIFRE 1234 1234    *SIFRE means PIN in Turkish.
You can also set your PIN by logging into the Internet Banking, go to the Security Menu and select Passwords – Bank/ATM Card to change your PIN. You can do the same thing on any of our ATM Banking