Funds Deposit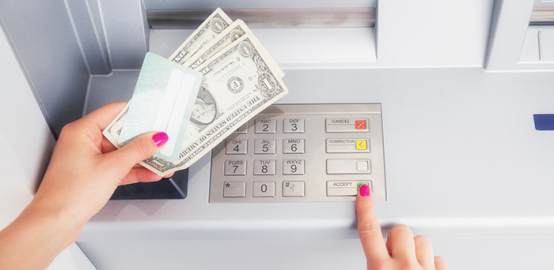 Save Your Time by Depositing Your Funds From ATM
İktisatbank holds the leading at depositing money from ATM in local banks. Our ATM's that has depositing money feature are increasing with time.

You can deposit funds to your account or to any other İktisatbank customers account from ATM Banking without waiting in line. You can pay your or any other customers SmartCard credit card statement instantly.

Do not worry if you have forgotten to get your card when you are depositing money from ATM Banking. You do not have to have your card with you to deposit money from ATM Banking. You can make your depositing money transaction without a card successfully.

You can deposit your money at the ATM that has depositing money feature without a envelope and the amount you have deposited will be in your account or in your credit card instantly.

Make sure the money you are depositing at the ATM does not have any other objects on it. Also the money can not be wet, folded or torned. If the money you are depositing like this the ATM would not take your funds and your transaction will not be succesfull.

You can add fund with our add money button without ending your transaction.

After checking that your funds are in your account or your credit card has been paid do not forget to get your card from ATM before leaving.

If there is a problem during use of the ATM please do not leave the ATM and call our Telephone Banking 444 4 444 to give information.

Some of the Unique Services ATM Banking offers you;
Funds Deposit: Your funds will be in your account or in your credit card instantly, with uninterrupted service

guarantee

.
Buy/Sell Foreign Exchange: You can buy/sell your foreign exchange with advantaged exchange rates and profit.
Invoice Payments: You can pay your invoices via ATM Banking easily as cash or from your account.
Gold Transactions:

You can buy and sell gold from ATM Banking with suitable prices any time you would like to do.