Corporate Transaction List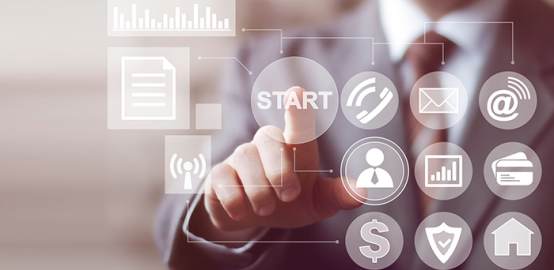 Transactions You Can Do with Corporate Internet Banking
You can define authorization to your different employees with individual usernames and passwords for your Corporate Internet Banking. Also you can define different transaction and transaction limit authorization to your employees for the banking transactions they can do.

You can visit your nearest branch for application and to define authority.

You or your authorized employees can make banking transactions without going to branch with Corporate Internet Banking.
CORPORATE INTERNET BANKING TRANSACTION LIST

Account Management
Loans
Transfers
Assets
Loan Monitoring
EFT
Account Information (Account Transactions)
Payment Table
Transfers
Cheque Operations
Installment Payment
Account to Account Transfers
Statements
 
Swift
Account Transactions
 
Regular Payments
Demand Account opening / closing
 
Saved Transactions
Card Transactions
Currency Transactions
Deposit Account
Credit Card Information
Buy / Sell
Time Deposit Account
Balance Payment
Price Monitoring
Overnight Account Open / Close
Cash Advance
Arbitration Transactions
Interm Payment Account
Virtual Card
Arbitration Price Monitoring
 
 
Super Account Transactions
 
Precious Metals
Invoice and Payments
Security Management
Gold
Mobile Phone
PIN / Password Transactions
Buy / Sell
Telephone
Security Constraints (IP/Time/Transaction)
Price Monitoring
Water
Transaction Authorities
 
Electric
Linking Account
 
Council - Tax
Last 5 Transactions
 
Council - Water
 
 
Digiturk
 
 
Automatic Payment
 
 
Donation
 
Cash Managment
Merchants
Foreign Trade
Approval Transactions
POS Transactions
Import Transfers
 
Merchants Statements
Export Transfers
 
 
Customs Declaration
Settings
Applications
 
Information Update
Loan Application
 
Information Services
Overdraft Account Application
 
Main Page Settings
Transfer Government Salary
 
IBAN Transactions