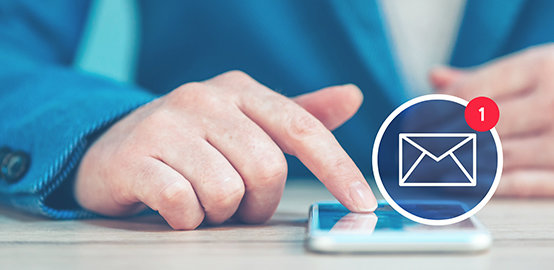 SMS Notification Service
We are continuing to give high quality banking services to our customers thanks to our superior infrastructure. With the integration of SMS and banking infrastructure we add a new communication channel to our customers.
In this regard, we have presented our SMS Notification Service to our customers appreciation.
With SMS Notification Service;
You can receive your account activities daily or weekly to your e-mail registered on our system.
You can be informed instantly via SMS and/or e-mail, when you receive a money transfer from any other bank to your account or when you transfer money from your account to any other bank accounts.
This way you can always control your accounts you have under security of Iktisatbank.

What Do I Have to Do to Use SMS Notification Service?
All of our customers can benefit from Iktisatbank's exclusive service. Our SMS Notification Service so will notificate our customer on the set limit and transactions.

To determine the limits of your transaction you want to receive notification.
You can make your own chooses from Internet Banking's Settings, Notification Services menu.
You can call our Telephone Banking +90(392)444-4444 to make your transactions.
You can visit our nearest branch and ask our customer representatives.
NOTE:
We are offering SMS Notification Service to all of Iktisatbank's customers. This service is completely free. To benefit from this service your mobile phone number and e-mail address should be up to date and usable on our system.