Saved and last 20 Transactions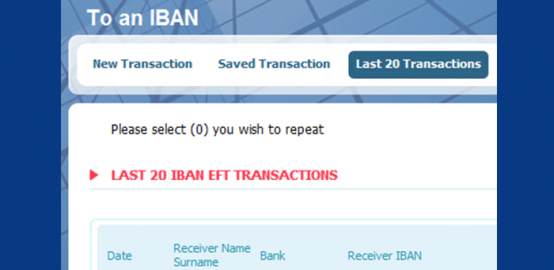 You Will No Longer Forget Long Transaction Codes
With Internet Banking's Saved and Last 20 Transactions menu you can easily save your transactions and see your last 20 transactions.

If you can not remember the transaction codes and subscribe numbers when you make your regular invoice payments or fund transfers, or you forget your iban number when making your transactions only thing you have to do is save your transactions and do not think of these numbers again.
You can save your transaction by clicking the save transaction button after making your first transaction. You can see your saved transactions from the saved transactions menu.

If you have forgotten to save your transaction you can find the transaction you have made from the last 20 transactions menu and make your transaction easily.