Transactions That You Can Do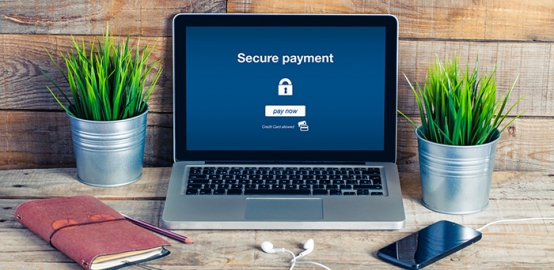 The Transactions You Can Make at Our Internet Banking
You can make most of your banking transactions from Internet Banking without going to a branch. Make your banking transactions with Internet Banking's easy menus at your office, your home or when you are travelling.
If you do not have an e-password for your individual Internet Banking you can login with your SmartCard credit card and Smart Bank card. When you login with card you can pay your credit card, you can transfer funds between your account or you can get an e-password and get to use all of the menus we offer at Internet Banking. When you login with your e-password you can use any of the transfer menus, you can pay your own credit card and you can pay someone elses credit card, you can make your foreign exchange transactions and more.
Company owners can give authorization to their employees they want so the employee do banking transaction from Internet Banking.
The Transaction You Can Make at Your Individual Internet Banking
You can make your banking transactions from your individual Internet Banking if you have internet connection. Find the financial and non-financial transactions list you can make at Internet Banking at the list below.
Experience internet banking service with the rich transaction set of Internet Banking we offer for you.
INDIVIDUAL INTERNET BANKING TRANSACTION LISTS

Account Management
Loans
Transfers
Assest
Loan Monitoring
EFT
Account Information (Account Transactions)
Payment Table
Transfers Within Cyprus
Cheque Operations
Installment Payment
Wire
Statements
 
Between My Accounts
Account Transactions
 
Swift
Demand Account opening / Closing
 
Scheduled Transactions
 
 
Saved Transactions
Card Transactions
Currency Transactions
Deposit Account
Credit Card Information
Buy / Sell
Time Deposit Account
Balance Payment
Price Monitoring
Overnight Account Open / Close
Cash Advance
Arbitration Transactions
Interm Payment Account
Virtual Card
Super Account Transactions
 
 
Arbitration Price Monitoring
 
Precious Metals
Invoice and Payments
Security Management
Gold - Silver
Mobile Phone
PIN / Password Transaction
Buy/Sell
Telephone
Security Constraints (IP/Time/Transaction)
Price Monitoring
Water
Transaction Authorities
 
Electric
Linking Accounts
 
Council - Tax
Last 5 Transactions
 
Council - Water
 
 
Digiturk
 
 
Automatic Payment
 
 
Donation
 
Settings
Applications
 
Update Information
Credit Card Application
 
Reminder Settings
Loan Application
 
Log-in Page Settings
Overdraft Current Account
 
IBAN Transactions
Transfer Government Salary
 
Transactions You Can Do with Corporate Internet Banking
You can define authorization to your different employees with individual usernames and passwords for your Corporate Internet Banking. Also you can define different transaction and transaction limit authorization to your employees for the banking transactions they can do.

You can visit your nearest branch for application and to define authority.

You or your authorized employees can make banking transactions without going to branch with Corporate Internet Banking.
CORPORATE INTERNET BANKING TRANSACTION LIST

Account Management
Loans
Transfers
Assets
Loan Monitoring
EFT
Account Information (Account Transactions)
Payment Table
Transfers
Cheque Operations
Installment Payment
Account to Account Transfers
Statements
 
Swift
Account Transactions
 
Regular Payments
Demand Account opening / closing
 
Saved Transactions
Card Transactions
Currency Transactions
Deposit Account
Credit Card Information
Buy / Sell
Time Deposit Account
Balance Payment
Price Monitoring
Overnight Account Open / Close
Cash Advance
Arbitration Transactions
Interm Payment Account
Virtual Card
Arbitration Price Monitoring
 
 
Super Account Transactions
 
Precious Metals
Invoice and Payments
Security Management
Gold
Mobile Phone
PIN / Password Transactions
Buy / Sell
Telephone
Security Constraints (IP/Time/Transaction)
Price Monitoring
Water
Transaction Authorities
 
Electric
Linking Account
 
Council - Tax
Last 5 Transactions
 
Council - Water
 
 
Digiturk
 
 
Automatic Payment
 
 
Donation
 
Cash Managment
Merchants
Foreign Trade
Approval Transactions
POS Transactions
Import Transfers
 
Merchants Statements
Export Transfers
 
 
Customs Declaration
Settings
Applications
 
Information Update
Loan Application
 
Information Services
Overdraft Account Application
 
Main Page Settings
Transfer Government Salary
 
IBAN Transactions