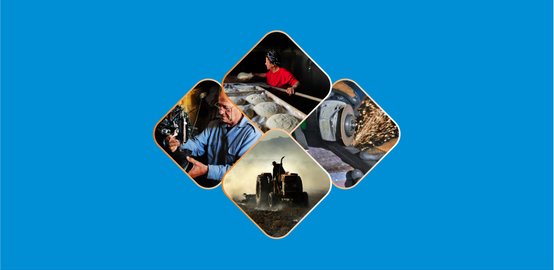 Now You Can Relax Thanks to CGF Supported Loan With İktisatbank
WHO CAN APPLY FOR THİS LOAN?
Credit Guarantee Fund (CGF) works for the purpose of providing guarantee for exporters and producers of goods and services who experience temporary liquidity difficulties. By becoming a guarantor to Small and Medium-sized Enterprises (SME) and undertaking their risks, CGF provides the opportunity for SME's to use bank loans more actively. It also provides the opportunity for small enterprises to take advantage of long term cost effective loans. Thus enterpreneurship receives incentives and by creating opportunities for lending to SME's, CGF contributes towards economic growth and development of the country.
Implementation of investment into innovation, enterprises using sopthisticated technology, support of export, investments into increase of employment, investments into development of regions are matters that take priority in the work of CGF.
Persons eligible for CGF support within the North Cyprus are: all SME's, tradesmen and craftsmen, agricultural enterprises and farmers, women and young enterpreneurs.

WHAT ARE THE COSTS?
Companies taking out loans with CGF as a guarantor make a one-off payment of 0.5% + stamp duty on the contract. Also a checkover fee of 100 TL per application is charged.

WHAT IS THE LIMIT?
For SME's the guarantee limit is 1,000,000 TL (maximum 60% of the loan amount). The minimum limit amount is 50,000 TL. For loan amounts from 50,000 TL to 500,000 TL there is no need for material collateral (mortgage, vehicle, etc.); the loan can be provided with guarantors, in this case 60% guarantee by the Fund can be provided. Therefore for those who do not have a collateral the Fund presents a unique opportunity.

WHAT ARE THE EVALUATION CRITERIA?
The project should comply with the standard credit principles however as there may be lack of collateral such loan cannot be obtained within the standard loan regulations.
The project should be profitable, realizable and sustainable. The staff managing the project should have appropriate skills and professional experience.
The project should be operated within employment rights proection. The project should be of acceptable risks. It should also be environmentally friendly.

WHAT TYPE OF LOANS IS THE GUARANTEE PROVIDED FOR?
Guarantee is provided for all types of business loans.

HOW MUCH RISK CAN CGF UNDERTAKE?
According to the principles of risk distribution CGF can guarantee up to 60% of the loan amount.


Published Date: 15.06.2020
Other News