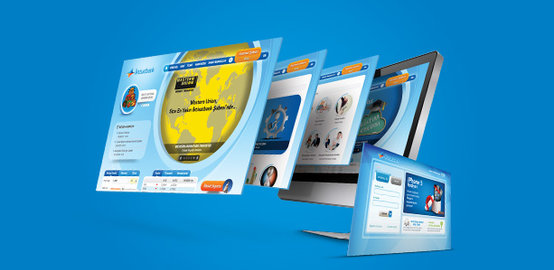 CONTINUING TO LEAD THE WAY...
 İktisatbank has renewed both its website www.iktisatbank.com  and Smart Internet Banking.
The new image and face of Iktisatbank and the Smart Internet Banking has been tailor-made to suit the user with a number of new transactions being added to this facility.
The renewed corporate website together with our Smart Internet Banking hosts a number of new options and facilities;
 When renewing the website and the Smart Internet banking, İktisatbank has taken into consideration customer usage patterns in addition to the frequently used applications and applied these to the renewed menu structure, making it a very user friendly website and Smart Internet Banking. Plus you can access it from any PC, SmartPhone or Tablet.
From our website you can keep a close eye on the world financial market 24 hours a day, therefore making it easy for you to shape your investments according to your needs.
Using our loan calculating facility you can easily select a loan to suit your needs and budget
You can easily calculate you accummulated interest from your savings accounts.
You can view new campaigns and keep up to date with the latest developments from us.
Our website is interactive which means that you can make online applications for Credit Cards, Loans, employment opportunities as well as reaching our numerous Private Banking Representatives by completing our enquiry form.
On the top right hand corner you will see the Log-In button to our Smart Internet Banking where you can easily carry out any financial transactions that you wish.