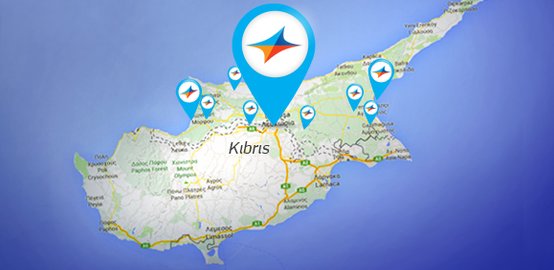 SMART ATM IS EXTENDING THE BOUNDARIES...
Smart ATM banking continues to develop and stretch the boundaries.
With our fully developed Smart ATM Banking you can carry out all your banking transactions.
Providing you a better service with our rich transaction set of ATM locations throughout
Cyprus
  providing non-stop
24 hour service 7 days a weeks
, we now have new one at the Lokmacı border gate.
Smart ATM Banking includes; cash withdrawal from accounts, credit card cash advance, loan payment, credit card payment, invoice payments and foreign exchange transactions 24 hours a day 7 days a week.
With the installation of
Lokmacı Border Gate
SmartATM
, Smart ATM Banking has reached 22 service points across Northern Cyprus. As well as Iktisatbank customers, customers with cards from other worldwide banks can withdraw cash or can check their account balances.
To see the addresses of our Smart ATM's on the map and to learn more about the transactions you can make please
click here.
To see other news please

click here.