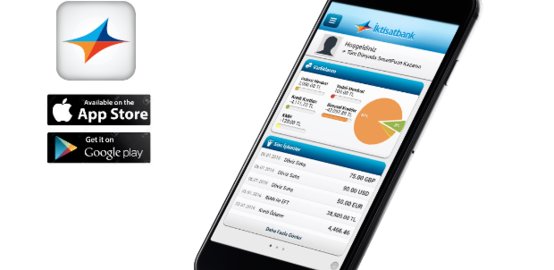 ANOTHER FIRST WITHIN THE BANKING SECTOR OF NORTHERN CYPRUS COMES FROM IKTISATBANK; NEW GENERATION MOBILE BANKING...
Iktisatbank always leading the way in the banking sector of Northern Cyprus, announced the launch of Mobile Banking Service to the press on the 26 January 2016 at the Golden Tulip Hotel.
In 2010 Iktisatbank started the first mobile banking application using the technology available at the time. Now Iktisatbank has developed this application with the new software technology for iPhone and Android based mobile users and has introduced Northern Cyprus's first real mobile banking service. Digital Banking Channels Group Manager İlker Kördeve made a speech at the launch. At the beginning of his speech he said that each page of IktisatMobile has been designed specifically and the mobile application is very different from similar applications in Northern Cyprus because it has been developed with 100% mobile technology.
He continued by indicating that all smart phone users can easily download IktisatMobile Banking via the Apple Store or Google Play Store by typing Iktisatbank in the search menu. He stated that IktisatMobile Banking users can make money transfers, investments, foreign exchange transactions, invoice payments, loan transactions, credit card payments and many more banking transactions. İlker Kördeve also added that IktisatMobile Banking lets users amend the log-in page plus the dotlock option ensures high-level security. He went on to highlight that Iktisatbank customers can access banking services when needed quickly and efficiently.
During the launch event he said that even if you are not an Iktisatbank customer you can download İktisatMobile application to benefit from the calculation tools, prices and rates, locate the nearest Iktisatbank branch and ATM, find out about products and services using the information menus in the application.