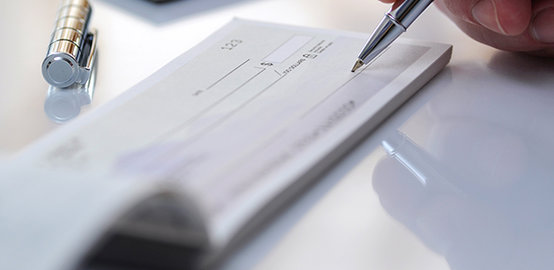 CHANGES TO BANK LEGISTATIONS...
The legislation relating to the issuing cheques dated 26.09.2011 and law number 46/2011 from 01.01.2013 has changed and cheques made payable to 'Hamiline' or 'Cash' will no longer be accepted, therefore from 01.01.2013 all cheques will be made out to an individual person or a company.
If you are to pass a cheque made payable to you onto a 3rd party then you must endorse the cheque on the reverse with the name of the person you are passing the cheque. In other words you cannot just endorse the reverse of the cheque and pass on to the 3rd party to deposit or cash.