Health And Economic Measures Against Covid-19 (29 March)
Archive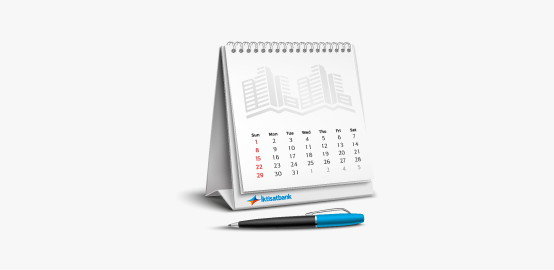 Dear Customers,

Along with the rest of the world, we are are adapting quickly to fight against the COVID-19 virus and many measures have already been put in place.
While your health is our priority, we will do our utmost to share the economic burden with you in these exceptional times. Each passing day is a new milestone in the fight against the virus and good examples are being set by some countries that gives us all hope. Please see a list of measures we have put in place as of 29th of March.
CARING FOR YOUR HEALTH
We ask you to refrain from coming to the branches unless it is an urgency. We are making it more convenient and cost effective for you to use our online services to get the service you need without coming to the branches. Please remember staying at home saves lives.
If you have any recommendations or concerns regarding the following measures please write us on iktisatbank.com/contact at once.
In order for you to conduct all your time deposit transactions with a peace of mind, we have made sure that our interest rates are more favourable through our online or mobile banking than our physical branches. You can rest assured you will receive best rates possible online when you renew or create a new timed deposit account.
We have made sure that our best f/x rates available through online and mobile banking so you can buy and sell foreign currency online with a peace of mind.
We ask you not to leave your home and come to the branches unless it is very urgent. In order to minimise contact, we are letting customers in one at a time, and disinfecting all tools and desks before accepting the next customer, so please expect longer service times than usual. We apologise for the inconvenience this is causing.
We recommend that you opt to use instead of branches the ATM's, SmartCard debit and credit cards as much as possible. Please either use gloves or wash your hands for 20 seconds anytime you have been in contact with cash or credit cards, and refrain from touching your face or eyes anytime you are outside. Please remember that keeping your distance saves lives in any queue.
For the last two weeks we have been providing Western Union services by appointment only. This appointment system has proven as a health benefit by reducing wait times as well as queues, and we are now looking into extending this system to other services.
We have asked more than half our staff to work out of home and this will cause delays in some services being provided. Thank you for your understanding and patience.
In order to allow staff to maintain clothing more hygienic we have relaxed our dress code so please excuse our casual appearance.
CARING FOR YOUR BUDGET
The following measures are being taken for all customers automatically. If these requirements do not fit you please let us know by filling the form at iktisatbank.com/contact.
Credit card measures
We have reduced all credit card interest rates to 1% monthly.
There will be no additional penalty fees or interest rates between the months of April and June.
We are increasing your card limit by 25% so you have additional money to spend on basic needs. Please let us know if you don't want your limit to be increased by filling the form at iktisatbank.com/cancel
Your supermarket spending between 26 March and 26 April will not appear in your upcoming statement but will be delayed until the next statement period without any fees or any interest.
Your minimum card payment amount has been reduced to 1% from 25% for the months of April, May and June.
Delayed loan interest rate accrual
There will be no loan interest rate accruals for all businesses and persons until 30 June so it is normal not to see any interest on your loan statements. This effects your loan accounts only.
Loan instalment holidays
The instalments on all loans are automatically being delayed for 3 months so you will not have any loan payments due until 1 July. Your remaining instalments will be increased in order to account for the interest for this delay. If you don't want to take advantage of this holiday please let us know by filling the form on iktisatbank.com/cancel
Fee free services
The following services will be free of charge during the months of April, May and June.
All incoming or outgoing local transfers of Turkish Lira and other currencies
All incoming EFT and international transfers into your account
We will continue to assess the requirements and come back with updates as required.
Kindest regards.
Published Date: 29.03.2020