Platinum Card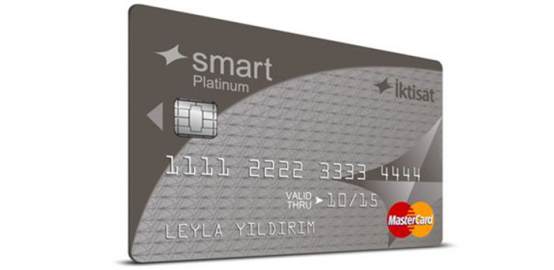 Live Privileged When Shopping With Your SmartCard Platinum Card
With your high limit use your SmartCard Platinum credit card to withdraw cash from your current account at all İktisatbank ATMs as well as all local ATMs displaying the Visa/MasterCard sign. In addition you can use this card for shopping anywhere that displays the Visa/MasterCard sign.With your smart platinum card you can have as many additional card holders as you wish, for these cards you decide on both the purchase limit and the cash advance you wish to place on these cards.

Take advantage of priority service within the branches at both the tills and the customer service desks with dedicated platinum card holder priority numbers.Use your SmartCard Platinum Credit card in thousands of stores across north Cyprus and benefit from either one-off payment or installment payments.


SmartCard Platinum SmartPoint Service
Also you can earn SmartPoint shopping with POS anywhere in the world and at SmartPos. You can use the points you earned at any retailer with a SmartPOS, or if you like, you can let us multiply your points by 3 and buy plane tickets of your choice at participating travel agents. To get more information about our flight ticket services and learn about our participating travel agents you can call our Telephone Banking 444 4 444.

SmartCard Platinum CIP Lounge Service
As a SmartPlatinum holder,  you have a free entrance quota of 6, once you have used up your allotted quota of free entries you can continue to the use the lounge at cost of just 60 TL.

If your credit card is lost, stolen or your PIN is known by a 3rd person and your credit card is used by a 3rd person please call our Telephone Banking 444 4 444 and our customer representatives will help you.