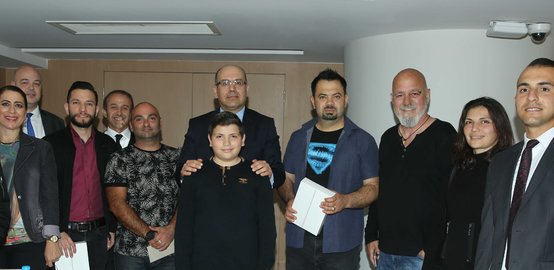 2017 Photography Contest Award Ceremony was Held
The Cell Phone photo contest award ceremony organized by İktisatbank was held.
At the award ceremony that took place at the İktisatbank General Management, İktisatbank assistant general manager Tayfun Balıkcı presented awards to the first eight contestants which got most of the votes between 20 photos voted at the social media.
Tayfun Balıkcı made a speech at the ceremony where the 1st winner got Macbook Air, 2nd Ipad Pro, 3rd Ipad and the other 5 winners got 500 TL prize, and he stated that the aim of this photo contest that becomes more conventional every year is to reach more people, more contestant and the like rate at the social media shows that this aim is achieved.
Balıkcı, thanked all the contestants and stated that the similar activities will take place in the next years.
After the speech, the awards were given to the winners.