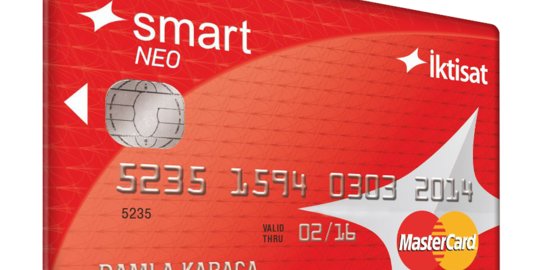 TRNC'S 1ST EVER ANNUAL FEE FREE CREDIT CARD SMART NEO...
There's a new member of the SmarCard family: Smart Neo is ready to be used. No annual card fee but lots of benefits.
The Smart Neo card benefits instalment payments, don't postpone your needs, postpone your payment to the last payment day interest free.
The TRNC's first Credit Card Fee Free Smart Neo can be used for cash purchases or instalment purchases, the choice is yours.
You can withdraw cash from any of Iktisatbank Smart ATMs, you can use it for purchases wherever you see the Visa or MasterCard symbol.