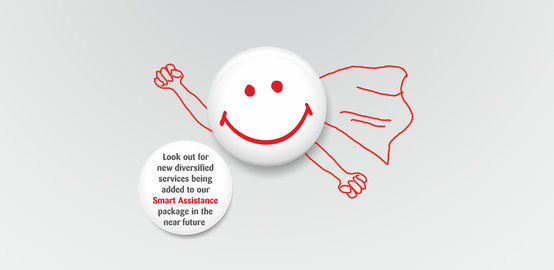 WITH SMART ASSISTANCE DRIVE WITH A PEACE OF MIND...
SmartCard Gold, Platinum and Diamond card holders benefit from breakdown towing services 24 hours a day, 365 days a year.
If your car breaks down, or you have an accident on any main or secondary road within the TRNC, you can trust your SmartCard 24 hours a day, 7 days a week.
Look out for new diversified services being added to our Smart Assistance package in the near future.