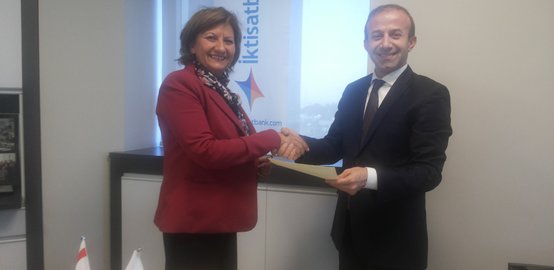 THE IPHONE 5 WINNERS OF THE CUSTOMER INFORMATION UPDATE CAMPAIGN FROM IKTISATBANK HAVE BEEN CONFIRMED...
The draw for the winners of the information update campaign were selected at random by the Notary Public, Nurten Halimoğlu. Iktisatbank ran the campaign to encourage clients to ensure that their information is up to date enabling the bank to provide its clients with a better quality and secure service.
The winners and their relevant branches are listed below:
Şube
Customer Name
DAÜ     
Hüseyin BABAYİD
Merkez 

 

Mustafa KELEŞ
Taşkınköy 

 

Hasan Oktay MUHTAROĞLU
Alsancak 
Yusuf USLU
Karaoğlanoğlu 
 

Louise Alexia JARVIS
The presentation and gifting of the iPhone 5 will take place at head office after the 15th of February 2014 on a date to be announced.