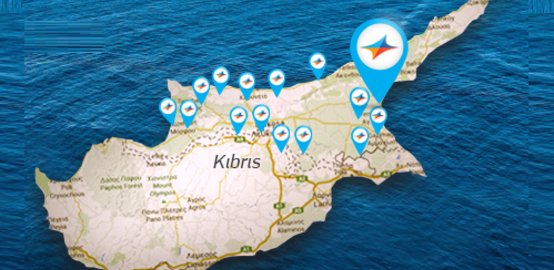 ATM BANKING NOW IN ISKELE...
Iktisatbank, with its spreading ATM Network is now at your service in Iskele.
ATM Banking where you can make all of your banking transactions continues to spread throughout  Northern Cyprus.
With the rich transaction set of the ATM's, ATM Banking is now providing service to you in Iskele, following Nicosia, Famagusta, Kyrenia and Guzelyurt.
ATM Banking provides 24 hour service. Some of the transactions you can make via Iktisatbank ATM's include; cash withdrawal from account, credit card cash advance, loan payment, credit card payment, invoice payments and foreign exchange transactions.
With the new service point in Iskele, which is placed on the main way between Famagusta and The Karpaz, ATM Banking has reached 25 service points across Northern Cyprus. As well as Iktisatbank customers, customers with cards from other banks can withdraw cash or can even check their account balances.