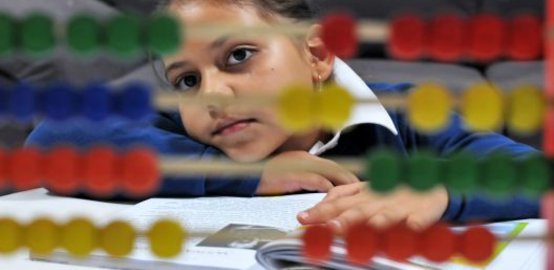 IKTISATBANK PHOTOGRAPH COMPETITION WINNERS ANNOUNCED (2014)...
The winning artists of Iktisatbank's photographic competition of "Education is our Future" were presented with their awards at an award ceremony held on the 15th of December at 16:00 at the Head Office's Mesarya Exhibition and Conference Centre.
The photographs that were worthy of exhibition were determined by the judging committee consisting of; Ersin Taşer (photographic artist), Hüseyin Sayıl (photographic artist), Uğur Kaptanoğlu (photographic artist and editor) and Yasin Çiftçi (photographic artist, Iktisatbank Information Technology Department Manager). 24 photographic artists participated in the competition presenting 100 photographs to be judged. When judging; the content, originality, technical excellence, composition, effect and artistic expression were taken into consideration. 30 works were found to be worthy of exhibiting
Fergün Ulual with "Abacus" 1st place, Mustafa Evirgen with "On the Way to School" 2nd place, Mehmetali Karahasan with "The Joy of Reading" 3rd place awards were given. In addition; Cem Kara with "Nameless" was awarded the special prize by the Jury.  
To see our other news please click here.