Internet Banking Security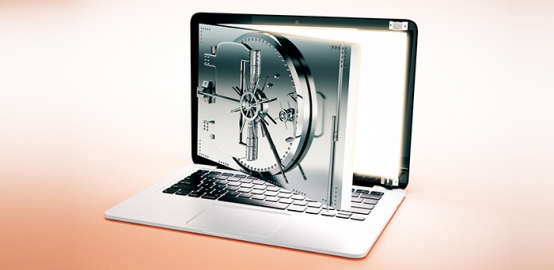 Security Transactions With Internet Banking
You can be much more safer with İktisatbank's secured Internet Banking. Internet banking offers you easy and fast banking transaction option.
Please read and apply the warnings below. You can call our Telephone Banking 444 4 444 for more information and help.

One Time Password (OTP)
One time password has been a legal obligation at internet banking logins.
One time password is a security technic to make your internet banking using safer.
If you do not enter the code with in 3 minutes of time the code will be canceled. To use again you will be receiving a new code.
When you are entering our Internet Banking one time password will be sent to your registered mobile telephone after you type in your username and password. To enter Internet Banking you have to have your registered mobile telephone with you.
If you have changed your mobile telephone number you can visit İktisatbank's nearest branch to update your information. If your mobile telephone number is not updated you will have problems entering Internet Banking.

Security Image
If you are entering our Internet Banking first time, after entering your username and password the system will ask you to choose a security image. After choosing your security image the system will ask you the image you have choosed after entering your username and password.
If the image is the one you have choosed, a SMS will be sent to your mobile telephone with one time password information so you can login.
This security technic is to prevent using fake sites and make your transactions. When you are entering if the system does not show you a security image or if the image that is shown to you is not the security image you have choosed, please call our Telephone Banking 444 4 444.

Make Sure Your Computer is Safe
With your security software you can get your computers security to higher level and delete malicious software
Main your Anti-Virus software of your computer and carry out regular updates. Make periodic virus scan. Make sure your Anti-Virus program is running when downloading a file from internet or cd.
If you have a firewall at your computer continuously this will make your computers much more safer. Firewall software blocks malicious software to access your computer and send other computers though the internet. Make sure your Anti-Virus program is always running.
Anti-Virus program and firewall software are not the same programs. Make sure you have both programs on the computer.
Always use licensed software and programs and update it regularly.
Do Not Share Your Username and E-password Informations
Do not divulge your password to any bank personnel.
Do not email your username and e-password to any other person.
Do not include in your password any personal details such as your date of birth, identification number telephone number,consecutive numbers. Change your password at regular intervals
Be aware of anyone that may be able to see the keyboard you are using to enter your password or username.

Type www.iktisatbank.com to the Address Bar to Enter
To access Internet Banking's site use www.iktisatbank.com and click "Internet Banking"
Do not rely on any links to our website from any other websites or e-mails. Do not use these links to access.

E-Mail Security
Do not trust any email perceived to be from İktisatbank containing our logo or other details, requesting any personal or financial information from you such as your account details, credit card number etc.
If you do receive an e-mail perceived to be from İktisatbank requesting such information you should contact our Telephone Banking on 444 4 444.
Do not click on any link contained within any e-mails of this type to login to our Internet Banking. Login to Internet Banking only from our official website www.iktisatbank.com